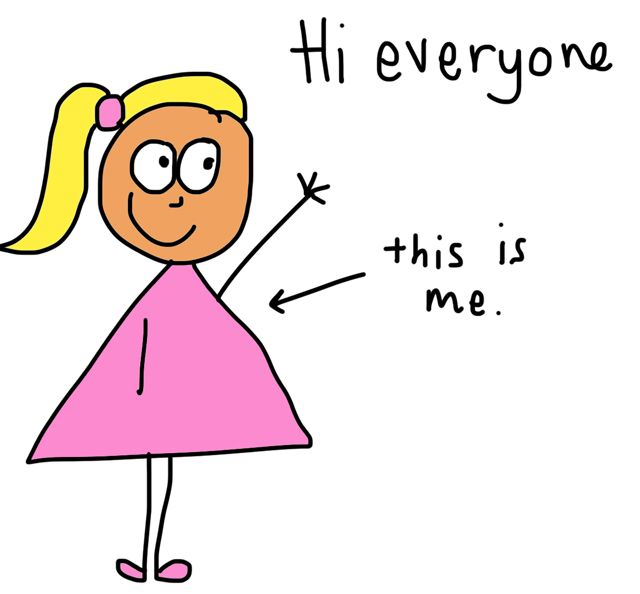 Hi everyone! I'm Ché - the blogger behind indieBerries - a quirky cartoon blog! I'm a freelance illustrator and graphic designer and I cartoon the (often hilarious) happenings in our every day life. I love red wine, stationery, traveling and yoga. I am NOT a morning person and every time my alarm clock goes off, I 'd like to blow it up with a hand-grenade. I have a small obsession with washi tape and sushi is my favourite food group. (Also, I spell "favourite" with a U because I'm South African :) I'm currently living in London with my fabulous husband!)
Above: My fave food group. (actually, the size of that sushi is WAY bigger than those tiny chopsticks. I'm okay with that.)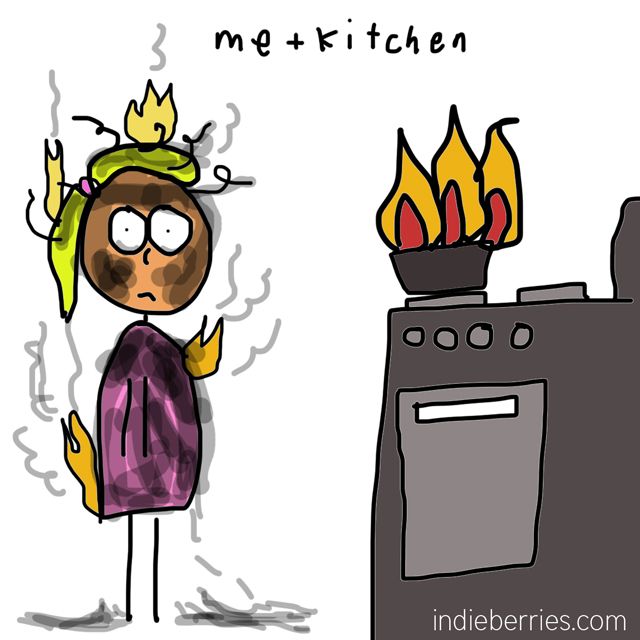 I cannot cook. At all. In fact, I have blown up a casserole dish, melted a frying pan and exploded an egg in the microwave. I have also successfully managed to create a birthday cake that tasted like garlic. I'd much rather be doodling or crafting than spending any time in the kitchen, which is lucky since most times I try to "get-my-cook-on" it ends in flames.
Although I'm biased, I had the most incredible proposal of all time - (but don't take my word for it - see for yourself!) Last year April I got married to my dream man - we had the most amazing wedding (!!!) but unfotunately there was a massive accident involving a dog and a hard drive and we lost all our professional wedding photos - SOB!) I've cried many tears about it, but I've made peace with it now. Most of my humourous cartoons involve funny stories and conversations that take place between Warren and I. We have so much fun together - I totally hit the jackpot when I married this dude.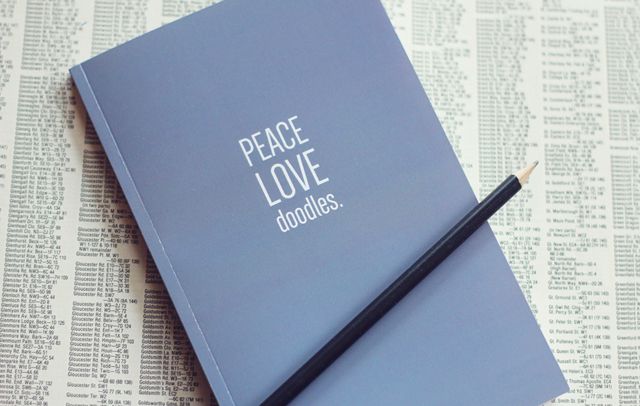 I run my own online store selling quirky stationery and greeting cards. I've also created a 154 page doodle book (above) which has been a great hit! I have so many big dreams and often keep myself awake at night plotting how I'm going to take over the world. lol.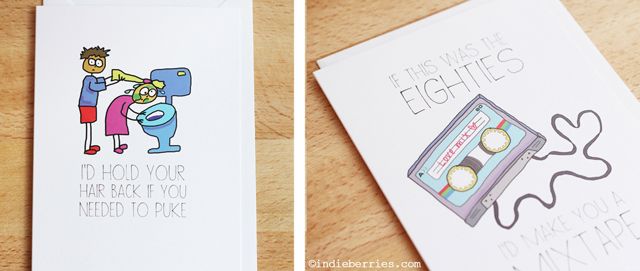 As well as stationery, I also design bespoke wedding guestbooks which include photographs of the couple as well as quirky questions for guests to answer. They make awesome keepsakes for brides and grooms and are so much fun for guests to answer too!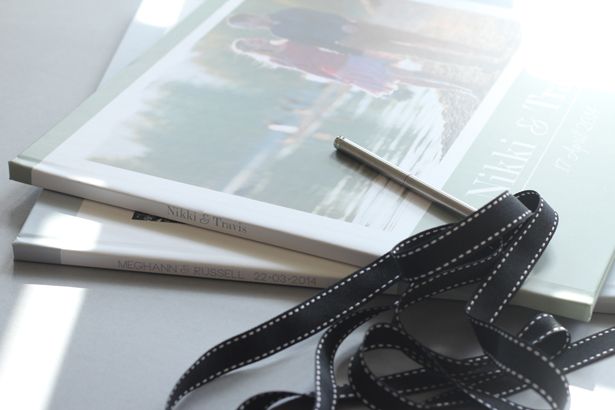 The blog I write includes fun DIYs, tips for the small business owner, plenty of funny cartoons (and the odd cooking explosion). I'd love to share my little corner of the internet with you - so pop over and say hi! Thanks so much to Casey for having me in her sidebar this month - it's been fab!
--Get connected with Ch
é
here!!--
Twitter || Instagram || Bloglovin || Facebook
Enter to win an awesomely adorable greeting card gift set from the indieBerries shop!
Entries will be verified, so no funny business! ;) Giveaway closes June 10th. Winner will be announced June 12th! GOOD LUCK TO ALL!
a Rafflecopter giveaway